The Young Israel Of East Northport is highly regarded as the most reliable synagogue in Suffolk County where a Minyan can consistently be found.
Join Us For Our Daily Minyan
Morning Minyan: Monday – Friday 6:45 am; Sunday 8:30 am
MAARIV SERVICES 8:30 PM
Young Israel of East Northport Weekly Newsletter
MESSAGE FROM RABBI LOEWY:
Parshas: Vayera
Sarah is approached by several Arabs who inform her that at the ripe age of 90 she is going to have her first child. Sarah chuckles upon hearing this and is held accountable for that response. G-d asks Avraham "why did Sarah laugh upon hearing the great news"? Let us think about this scene. A bunch of Arabs tell an 89-year-old woman she is going to have a child. It sounds absolutely ludicrous and humorous. Was Sarah's response really uncalled for?
Rav Moshe Feinstein zt"l writes as Jews we can never say the words "it will never happen". Hashem has the ability to do anything and can make an imagination of our minds turn into a reality. We can never give up and must have complete trust in G-d at all times. Sarah should have realized that Hashem is the Master of all powers and can make anything happen. As Jews, we can say with full confidence "anything is possible"!
Have a Wonderful Shabbos!
Shabbos Times:
 Candle Lighting: 4:17
 Friday night Mincha: 4:20 pm
 Shacharis: 8:45 am  Latest Shma: 9:09 am
 Rabbis Shiur: 3:35 pm
 Mincha: 4:05 pm
 Shabbos ends: 5:25 pm
Announcements
• This week's kiddush is sponsored by Mr. & Mrs. Robert & Sue Rubner in honor of all of the individuals who work so tirelessly for the shul and anonymously commemorating the yahretzeit of Volf Zev Ben R' Moshe.
• Refuah Shleima to Mrs. Terri Schaffer and Mr. Ken Liebowitz! We wish you a speedy recovery!
• HOT OFF THE PRESS!!! YIEN is excited to welcome world-renowned lecturer and educator Rabbi Label Lam who will be joining us as a scholar in residence, Shabbos Parshas Vayeitzei, Dec. 6-7. There will be a communal Friday night meal followed by an oneg. Rabbi Lam will be giving many informative and insightful lectures over the course of Shabbos. A flyer has been sent out with more information and all are encouraged to take advantage of this exciting guest. Please RSVP to elishevaloewy76@gmail.com by Dec. 1st if you plan to join us for the Friday night meal. The cost is $18 per person and $36 max per family. Sponsorships are needed to make the Shabbos a success. Please contact Rabbi Loewy if you are interested in sponsoring.
• SAVE THE DATE! The Sisterhood movie night will take place on Sunday, November 24th. Flyer will be going out early in the week. Looking forward to seeing everyone!

• BE A PART OF JEWISH HISTORY! On January 1, 2020, join thousands of Jews at Metlife Stadium as they celebrate the momentous occasion of the Siyum Hashas (Completion of the entire Talmud Bavli through Daf Yomi)! Rabbi Loewy has arranged group seating for our shul members. If you are interested in getting tickets, please email the Rabbi at rabbiloewy@gmail.com as soon as possible. Transportation will be provided. DEADLINE IS THIS SUNDAY, OCTOBER 26TH!
• Reminder: The sisterhood is still selling all occasion cards for $10 each and a package of 4 for $36. This is a great way to support the shul and show a loved one you care. In addition, we are continuing to sell supermarket gift cards to benefit the shul. A percentage of each card purchased will be donated to the shul. To purchase cards or for more information, please contact Shulamith Guterman at (631)-543-8699.
Upcoming Shul Events
• Sunday Morning Breakfast and Learning will take place with Rabbi Loewy this week at 9:20 am.
• The Rabbi's Monday evening ladies class on "The Laws and Beauty of Shabbos" takes place every week at 7:45 pm.
• To Sponsor a kiddush, Sunday morning breakfast and learning, or other shul event, please contact Mr. Ben Guterman @ bengut@optonline.net
YIEN in the Press
Update this content.
SUCCOS SCHEDULE 5780 / 2019
YOUNG ISRAEL OF EAST NORTHPORT PESACH 2019 / 5779
YIEN'S First Potatoe Harvest Sunday October 7th
Thank you To Mindy and Mark Badash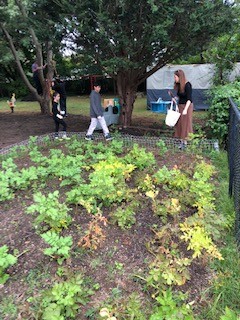 Sat, November 16 2019
18 Cheshvan 5780
Today's Calendar
Shacharis

: 8:45a
Mincha

: 4:05p
Havdalah

: 5:24p
---
Friday Night
Shabbos Day
Shacharis

: 8:45a
Mincha

: 4:00p
Havdalah

: 5:20p
This week's Torah portion is

Parshas Vayera
Candle Lighting
Havdalah
Motzei Shabbos, Nov 16, 5:24p
Shabbos Mevarchim
View Calendar
Zmanim
Alos Hashachar
5:16a
Earliest Tallis
5:49a
Netz (Sunrise)
6:41a
Latest Shema
9:09a
Zman Tefillah
9:59a
Chatzos (Midday)
11:38a
Mincha Gedola
12:03p
Mincha Ketana
2:31p
Plag HaMincha
3:33p
Shkiah (Sunset)
4:34p
Havdalah
5:24p
Tzais Hakochavim
5:19p
More >>
Sat, November 16 2019 18 Cheshvan 5780