The Young Israel Of East Northport is highly regarded as the most reliable synagogue in Suffolk County where a Minyan can consistently be found.
Join Us For Our Daily Minyan
Morning Minyan: Monday – Friday 6:45 am; Sunday 8:30 am
MAARIV SERVICES 8:30 PM
Young Israel of East Northport Weekly Newsletter
MESSAGE FROM RABBI LOEWY:
Parshas: Vayeitzei
When the Torah describes Rachel and Leah the verse states "the eyes of Leah were tender while Rachel was beautiful". The Zohar notes that the Torah only describes Leah with eyes but makes no mention of Rachel's eyes. The Zohar describes Rachel as "beautiful, but without eyes".
Rabbi Akiva Tatz explains that Leah is the mother of the noble and important members of the Jewish people such as the priests and members of royalty. Rachel is the mother of a simple Jew that does not view him or herself as being all that important. Every single Jew is special and has a unique place amidst our nation. Perhaps the individual who contributes so much but doesn't look at themselves as being special has something extra to them. This is why Rachel is described as being beautiful but without eyes to see her actions. She did so much and contributed a tremendous amount to the Jewish people but never "tooted her own horn". What a special trait to have!
Have a Wonderful Shabbos!
Shabbos Times:
 Candle Lighting: 4:07
 Friday night Mincha: 4:10 pm
 Shacharis: 8:45 am  Latest Shma: 9:24 am
 Rabbis Shiur: 3:30 pm
 Mincha: 4:00 pm
 Shabbos ends: 5:16 pm
Announcements
• YIEN extends a warm and heartfelt welcome to Rabbi & Mrs. Label Lam who are joining us this Shabbos. All are strongly encouraged to attend the many insightful, inspirational and informative lectures which Rabbi Lam will be giving throughout Shabbos. Thank you to all our sponsors! A list will be printed in the coming week. Please see attached schedule for details on the various programs and lectures over Shabbos.
• This weeks Kiddush is sponsored by Mrs. Arlene Schneider commemorating the yahretzeit of her beloved husband Martin Bender A"H.
• Mazel tov to Mrs. Ellen Hynes on the birth of a granddaughter born to her children Sarah & Yehoshua Levine. May you continue to have much nachas from your growing family.
• Refuah Shleima to Mr. Ken Liebowitz! We wish you a speedy recovery!
• Shopping online? Support YIEN by signing up to igive.com & YIEN can earn donations with no additional cost to you! An email has been sent out with more information.
There will be a congregational meeting on Motzei Shabbos, December 14th at 6:45 pm. This is a crucial meeting for the entire membership to attend as we will be discussing the budget and other pertinent information related to current shul finances. Everyone should do their utmost to be present at the meeting. Melave Malka will be served.

Save the date!

The Shul's Chanukah Extravaganza will take place on Motzei Shabbos, Dec. 28th. Stay tuned for lots of exciting details to follow!

Reminder:

The sisterhood is still selling all occasion cards for $10 each and a package of 4 for $36. This is a great way to support the shul and show a loved one you care. In addition, we are continuing to sell supermarket gift cards to benefit the shul. A percentage of each card purchased will be donated to the shul. To purchase cards or for more information, please contact Terri Schaffer at (631)-368-0871.
Upcoming Shul Events
• Sunday Morning Breakfast and Learning will take place with Rabbi Loewy this week at 9:20 am.
• The Rabbi's Monday evening ladies class on "The Laws and Beauty of Shabbos" takes place every week at 7:45 pm.
• To Sponsor a kiddush, Sunday morning breakfast and learning, or other shul event, please contact Mr. Ben Guterman @ bengut@optonline.net
YIEN in the Press
Update this content.
SUCCOS SCHEDULE 5780 / 2019
YOUNG ISRAEL OF EAST NORTHPORT PESACH 2019 / 5779
YIEN'S First Potatoe Harvest Sunday October 7th
Thank you To Mindy and Mark Badash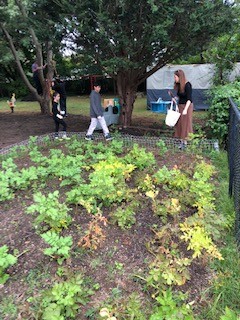 Sat, December 7 2019
9 Kislev 5780
Today's Calendar
Shacharis

: 8:45a
Mincha

: 3:55p
Havdalah

: 5:15p
---
Friday Night
Shabbos Day
Shacharis

: 8:45a
Mincha

: 3:55p
Havdalah

: 5:16p
This week's Torah portion is

Parshas Vayetzei
Candle Lighting
Havdalah
Motzei Shabbos, Dec 7, 5:15p
Shabbos Mevarchim
View Calendar
Zmanim
Alos Hashachar
5:36a
Earliest Tallis
6:09a
Netz (Sunrise)
7:04a
Latest Shema
9:24a
Zman Tefillah
10:11a
Chatzos (Midday)
11:45a
Mincha Gedola
12:08p
Mincha Ketana
2:28p
Plag HaMincha
3:27p
Shkiah (Sunset)
4:25p
Havdalah
5:15p
Tzais Hakochavim
5:10p
More >>
Sat, December 7 2019 9 Kislev 5780