The Young Israel Of East Northport is highly regarded as the most reliable synagogue in Suffolk County where a Minyan can consistently be found.
Join Us For Our Daily Minyan
Morning Minyan: Monday – Friday 6:45 am; Sunday 8:30 am
Young Israel of East Northport Weekly Newsletter
MESSAGE FROM RABBI LOEWY:
Parshas: BO
The Torah commands us to retell the story of our exodus from Egypt each year at the Pesach seder. The Mechilta says the matzah and maror must be on the table when we discuss the story because they helped us get redeemed from Egypt. Don't we eat the matzah and maror to commemorate the various events that occurred in Egypt? Why were the Jewish people eating matzah and maror before the redemption? Rav Shimon Schwab zt"l writes the Jews were commanded to eat matzah and maror before they left Egypt for no reason other than the fact that Hashem commanded them to do so. This is why one of the verses in the Torah calls matzah and maror "chukas hapesach" which means the statutes of Pesach that have no reasoning. G-d wanted to see if the people would heed his words even if there wasn't a logical reason given. Once G-d saw the Jews listened to Him and ate the matzah and maror solely because He said so Hashem saw the Jews were ready to be redeemed. This is the secret to our future redemption as well. We must work on our observance to do the mitzvos for no other purpose other than G-d said so. I have heard people question certain mitzvos and its relevance to our times. This is an absolutely incorrect mindset. We follow ALL mitzvos because G-d said so no if's, and's, or but's. If we have this attitude, G-d will see our seriousness and bring the ultimate redemption speedily in our days!
Have a Wonderful Shabbos
Announcements
Kiddush is sponsored by Dr. & Mrs. Harold & Toby Schechter in honor of the forthcoming marriage of their daughter Jessica to Aaron Herring.
Upcoming Shul Events
• SAVE THE DATE! Sisterhood Paint Night with Devorah Rhodes Feb. 3 in honor of Rosh Chodesh Adar 1! Please respond to elishevaloewy76@gmail.com.
• Sunday morning breakfast and learning will take place at 9:20 with Rabbi Grossman.
• TWO AND A HALF MONTHS AWAY! The Shul's annual journal dinner will take place on March 31st, 5:00 PM at the Crest Hollow Country Club.
• Rabbi Loewy's Monday Evening Ladies class on "Shearim B'Tefilla takes place every week at 7:45.
* To Sponsor a kiddush, Sunday morning breakfast and learning, or other shul event, please contact Mr. Ben Guterman @ bengut@optonline.net
YIEN in the Press
Update this content.
YIEN'S First Potatoe Harvest Sunday October 7th
Thank you To Mindy and Mark Badash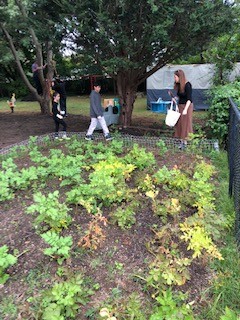 Sat, January 19 2019
13 Shevat 5779
Today's Calendar
Shacharis

: 8:45a
Mincha

: 4:25p
Havdalah

: 5:45p
---
Friday Night
Shabbos Day
Shacharis

: 8:45a
Mincha

: 4:35p
Havdalah

: 5:53p
Parshas Beshalach
Candle Lighting
Havdalah
Motzei Shabbos, Jan 19, 5:45p
Tu B'Shvat
View Calendar
Zmanim
Alos Hashachar
5:48a
Earliest Tallis
6:20a
Netz (Sunrise)
7:14a
Latest Shema
9:39a
Zman Tefillah
10:28a
Chatzos (Midday)
12:04p
Mincha Gedola
12:29p
Mincha Ketana
2:54p
Plag HaMincha
3:54p
Shkiah (Sunset)
4:55p
Havdalah
5:45p
Tzais Hakochavim
5:40p
More >>
Sat, January 19 2019 13 Shevat 5779