The Young Israel Of East Northport is highly regarded as the most reliable synagogue in Suffolk County where a Minyan can consistently be found.
Join Us For Our Daily Minyan
Morning Minyan: Monday – Friday 6:45 am; Sunday 8:30 am
MAARIV SERVICES 8:30 PM
Young Israel of East Northport Weekly Newsletter
MESSAGE FROM RABBI LOEWY:
Parshas: Devarim / Chazon
As we commence the book of Devarim, we read about Moshe's final words to his people before his passing. When Moshe rebukes the nation for the sin of the spies, he tells them "all of you approached me and said let us send men ahead of us and let them spy out the land and bring word back to us". Rashi comments that they all came in a disorderly and disrespectful fashion. Young were fighting against the elders and the elders pushed the leaders. This was quite different than the way they approached Mt. Sinai when receiving the Torah where all came together with unity and respect. Moshe is chastising the Jews for the sin that ultimately prohibited them from entering the land of Israel. One would think that he would focus less on their approach and more on the actual act of spying and speaking slander on the land. Perhaps the reason Moshe focused on this disorderly approach is because any time the Jews drift apart from one another the end result will always be failure. As the saying goes "united we stand, divided we fall". As we approach yet another Tisha B'av, this idea must be going through our heads constantly. Now is the time to reunite with our brothers and sisters that we may have drifted from in the past. If we take the initiative and make peace, we have hastened the redemption and will merit to celebrate next year on the ninth of Av.
Have a Wonderful Shabbos!
Announcements
• Kiddush this week is sponsored by Drs. Charles and Adina Famulare in memory of Mr. Joseph Mandel A"H.
• Mazel Tov to the women of the Rabbi's Monday evening Ladies class upon completing Shearim B'Tefilla. Thank You to Mrs. Ellen Hynes for sponsoring Shalosh Seudos last week in celebration of this milestone.
• Condolences to Mrs. Jackie Mandel and family upon the passing of our long time shul member Mr. Joseph Mandel A"H. Shiva is being held at the Mandel residence 64 Thadford St, East Northport NY until Tuesday morning. Please note that Shiva visits should not be made on Tisha B'av. The family has requested that all visits be between 12-5 pm and 7-9 pm. May Hashem comfort them amongst the mourners of Zion and Jerusalem.
• A detailed Tisha B'av schedule has been sent out with all pertinent times. Please join us for an explanatory Kinnos given by Rabbi Loewy on Sunday morning. In addition, the chofetz chaim heritage foundation video's as well as a video produced by Project Inspire will be shown in the shul on Sunday. Shabbos Times:  Mincha: 7:15 pm  Shacharis: 8:45 am  Latest Shma: 9:28 am  Mincha: 6:00 pm (Note Early Time)  Shabbos ends: 8:49 pm  Maariv / Eicha: 9:15 pm • Weekly Times: Shacharis- Sun- 8:30 am Monday-Friday- 6:45 am Mincha/Maariv Sun – 7:25 pm Maariv Mon- Thurs.- 8:30 pm

• EXCITING SHUL FUNDRAISING RAFFLE!! Our annual summer raffle is under way!! This years prizes are: 1st place- $2,500, 2nd place-$750, 3rd place- a choice of $350 or 2 free tickets to the YIEN 40th annual journal dinner! 1 ticket for $36, 2 for $54 and 3 for $100. Tickets can be purchased on the YIEN website, yieeastnorthport.org. For more information, please contact Mr. Ben Guterman at bengut@optonline.net.
• The sisterhood will be having their 2nd annual Rosh Hashana Greeting Cards Fundraiser. For $36 you can have your family included in wishing the YIEN Family a happy sweet new year. If you are interested in participating, donations can be mailed to the shul or paid for online at yieastnorthport.org as a general donation. For more information, please contact yieastnorthportsisterhood@gmail.com.
• The Rabbi has recently been approached with an offer for several burial plots in a local cemetery at a very discounted price for shul members. If you are interested, please see the Rabbi as soon as possible.
• Reminder: The sisterhood is still selling all occasion cards for $10 each and a package of 4 for $36. This is a great way to support the shul and show a loved one you care. In addition, we are continuing to sell supermarket gift cards to benefit the shul. A percentage of each card purchased will be donated to the shul. To purchase cards or for more information, please contact Shulamith Guterman at (631)-543-8699.
• Please note that the Rabbi's weekly classes and Sunday Morning Learning program will break for August and will resume in September.
• Information regarding this year's membership dues have been sent out. Please be mindful and respond as soon as possible.
• To Sponsor a kiddush, Sunday morning breakfast and learning, or other shul event, please contact Mr. Ben Guterman @ bengut@optonline.net

Upcoming Shul Events
• ONE WEEK TO GO!! We are eagerly awaiting the return of the Traveling Chassidim to East Northport for Shabbos Nachamu, August 17th! Please join us for an inspiring and uplifting Shabbos of unity! A schedule with all of the events of the shabbaton will be sent out closer to the date. Please let the Rebbetzin know if you will be attending the luncheon on Shabbos or if you are interested in sponsoring the event or helping out in any other way at elishevaloewy76@gmail.com.

ToSponsor a kiddush, Sunday morning breakfast and learning, or other shul event, please contact Mr. Ben Guterman @ bengut@optonline.net
YIEN in the Press
Update this content.
YOUNG ISRAEL OF EAST NORTHPORT PESACH 2019 / 5779
YIEN'S First Potatoe Harvest Sunday October 7th
Thank you To Mindy and Mark Badash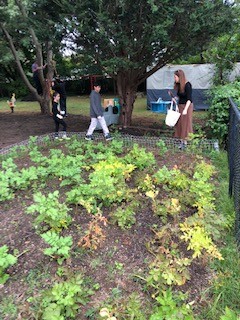 Tue, August 20 2019
19 Av 5779
Today's Calendar
Shacharis

: 6:45a
Maariv

: 8:30p
---
Friday Night
Mincha

: 7:15p
Candle Lighting

: 7:22p
Shabbos Day
Shacharis

: 8:45a
Mincha

: 7:10p
Havdalah

: 8:29p
Parshas Eikev
Candle Lighting
Havdalah
Motzei Shabbos, Aug 24, 8:29p
Shabbos Mevarchim
View Calendar
Zmanim
Alos Hashachar
4:39a
Earliest Tallis
5:15a
Netz (Sunrise)
6:08a
Latest Shema
9:32a
Zman Tefillah
10:40a
Chatzos (Midday)
12:56p
Mincha Gedola
1:30p
Mincha Ketana
4:55p
Plag HaMincha
6:20p
Shkiah (Sunset)
7:45p
Tzais Hakochavim
8:30p
More >>
Tue, August 20 2019 19 Av 5779