The Young Israel Of East Northport is highly regarded as the most reliable synagogue in Suffolk County where a Minyan can consistently be found.
Join Us For Our Daily Minyan
Morning Minyan: Monday – Friday 6:45 am; Sunday 8:30 am
Young Israel of East Northport Weekly Newsletter
MESSAGE FROM RABBI LOEWY:
During the holy days of Chanukah, we celebrate our victory over the Greek's who wanted to eradicate Torah and spirituality from the world. The three main decrees they placed on the Jew's were prohibiting the observance of Shabbos, circumcision, and Rosh Chodesh. Why did they particularly want to obliterate these mitzvos more than any of the other mitzvos? Rav Eliyahu Baruch Finkel zt"l suggests these three mitzvos share a commonality that they all separate us from the other nations of the world. The Torah tells us in Parshas Ki Sisa (31:13) while discussing the commandment of Shabbos "for it is a sign between me and my children for generations". Furthermore, we say every Shabbos morning in Shachris "G-d did not give Shabbos to the other nations, nor did he give it to the idol worshippers, He gave it to HIS nation with love. Circumcision is the imprint / sign of a Jewish male. The Maharsha comments the reason for circumcising is that our bodies should not appear like the other nations of the world. Lastly, we are unique and different from the other nations since we use the lunar calendar as opposed to the solar. Our holidays and major events revolve around the lunar system. Rosh Chodesh represents the uniqueness that only the Jewish people have. The Greek's wanted to break that division between the Jew's and the other nations of the world. They wanted all of us to be the same as them. As we enjoy these days of Chanukah, may we take this message to heart, remember how unique and special we are, and always keep that separation between us and the other nations of the world wherever it is necessary.
Have a Wonderful Shabbos and Afreilechen Chanukah!
Announcements
Kiddush this week is sponsored by YIEN.
• THIS MOTZEI SHABBOS! Please join us at our annual Chanukah Party this Motzei Shabbos, December 9th at 7:45 pm with the hilarious Eli Lebowicz. Latkes, Decorate your own Doughnuts, and tons of fun! Bring the whole family!
Sunday morning Breakfast and Learning with Rabbi Loewy this week at 9:20 am.
Thank You to Drs. Brian and Bonnie Gilman for arranging and sponsoring the carpet cleaning in the shul this past week. • Become Familiar with the Laws of Shabbos! "5 MINUTE" Hilchos Shabbos every Friday night before Maariv during Standard time with Rabbi Loewy.
Thank you to everyone who helped make the challah bake a smashing success. An enjoyable and uplifting evening was had by all. A special thank you to the Rebbetzin for all her work, Sharon Popovitz, and Bonnie Gilman for coming early to help set up. Thank you to Rebbetzin Adelman for her inspiring words. Enjoy your challos!!
MAZEL TOV to Mr. Herman Gancz upon the birth of a great grandson.
MAZEL TOV to Dr. and Mrs. Harold Schechter upon the engagement of their daughter Jessica to Aaron Herring.
Thank you to Mrs. Ellen Hynes for sponsoring last week's kiddush commemorating the yahretzeit of her father.
Thank you to all who participated in YIEN's first successful potato harvest! Special thank you to Max Bloom and Ava Haddad for your help harvesting!
Upcoming Shul Events
BREAKING NEWS!!! The Shul Journal Dinner will take place on Sunday evening March 31st at the Crest Hollow Country Club. Mailings and details to follow.
• YIEN's Annual Chanukah Party FEATURING THE HILLARIOUS ELI LEBOWICZ, LIVE MUSIC, DECORATE YOUR OWN DONUTS, LATKES, AND MORE will take place on Motzei Shabbos Chanukah, December 8th . Fun for all ages!!
• SCHOLAR IN RESIDENCE WEEKEND: Rabbi Marc Volk will be joining us for Shabbos Parshas Vayigash, December 14-15. There will be a shul wide Friday night Dinner, Oneg Shabbos, and much more. Dinner costs $18 per person and $36 per family. PLEASE RSVP by this Thursday, December 6th to the Rabbi or Rebbetzin.
• Women's Shearim B'Tefilla class with Rabbi Loewy takes place every Monday evening at 7:45.
• ATTENTION YIEN YOUNG ADULTS (AND FRIENDS): Make your own pizza, ice cream, and "ask the Rabbi" will take place on Sunday Night, December 23rd. We hope to make this a monthly get-together. Please submit questions to the Rabbi at rabbiloewy@gmail.com. Anonymous questions are welcome as well.
To Sponsor a kiddush, Sunday morning breakfast and learning, or other shul event, please contact Mr. Ben Gutterman @ bengut@optonline.net
YIEN in the Press
Update this content.
YIEN'S First Potatoe Harvest Sunday October 7th
Thank you To Mindy and Mark Badash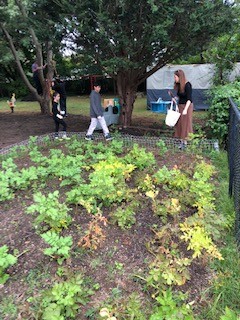 Wed, December 12 2018
4 Teves 5779
Today's Calendar
Shacharis

: 6:45a
Maariv

: 8:30p
---
Friday Night
Shabbos Day
Shacharis

: 8:45a
Mincha

: 3:55p
Havdalah

: 5:16p
Parshas Vayigash
Candle Lighting
Havdalah
Motzei Shabbos, Dec 15, 5:16p
Fast of Tevet
View Calendar
Zmanim
Alos Hashachar
5:40a
Earliest Tallis
6:13a
Netz (Sunrise)
7:08a
Latest Shema
9:28a
Zman Tefillah
10:14a
Chatzos (Midday)
11:47a
Mincha Gedola
12:10p
Mincha Ketana
2:29p
Plag HaMincha
3:28p
Shkiah (Sunset)
4:26p
Tzais Hakochavim
5:11p
More >>
Wed, December 12 2018 4 Teves 5779