The Young Israel Of East Northport is highly regarded as the most reliable synagogue in Suffolk County where a Minyan can consistently be found.
Join Us For Our Daily Minyan
Morning Minyan: Monday – Friday 6:45 am; Sunday 8:30 am
MAARIV SERVICES 8:30 PM
Young Israel of East Northport Weekly Newsletter
MESSAGE FROM RABBI LOEWY:
Parshas: Shemos
"It happened in those days that Moshe grew up and went out to his brethren
and observed their burdens" (2:11). Rashi says he focused his entire mind to be pained over it. The story is told of a principal of a girls seminary that went to
seek advice from Rav Shach concerning a potential match for one of his
seminary students. The suggested young man had a few issues as did the girl
and the principal started to list the girl's problems. She has a very difficult
family, struggles academically, and so on and so forth. After the principal listed
each problem, Rav Shach let out a groan from deep in his heart. Rav Shach truly felt all of this girl's struggles even though he never met her. After Rav Shach passed away, this principal said "I knew that he shared the pain of every Jew who came to him to express his problems, but I foolishly thought he only
expressed solidarity with the one complaining in order to alleviate his pain".
The girl was not even there but Rav Shach was still deeply pained over her
situation. This is what it means to feel the pain of a fellow Jew. As one nation,
we must rejoice in each other's happy occasions and commiserate during a
time of distress and sorrow.
Have a Wonderful Shabbos!
Shabbos Times:
 Candle Lighting: 4:33 pm
 Friday night Mincha: 4:36 pm
 Shacharis: 8:45 am  Latest Shma: 9:39 am
 Rabbis Shiur: 3:55 pm
 Mincha: 4:25 pm
 Shabbos ends: 5:44 pm
Announcements
• SAVE THE DATE! The annual sisterhood brunch will take place on Sunday, Feb. 2 at 11:00 am and will feature world renowned speaker and educator Rebbetzin Chaya Teldon. Stay tuned for more details to follow!
• Shopping online? Support YIEN by signing up to igive.com using the following link. https://www.iGive.com/YoungIsraelofEastNorthpor
​​​​​​​• Reminder: The sisterhood is still selling all occasion cards for $10 each and a package of 4 for $36. This is a great way to support the shul and show a loved one you care. In addition, we are continuing to sell supermarket gift cards to benefit the shul. A percentage of each card purchased will be donated to the shul. To purchase cards or for more information, please contact Terri Schaffer at (631)-368-0871.
Upcoming Shul Events
• Sunday Morning Breakfast and Learning will take place with Rabbi Loewy this week at 9:20 am.
• The Rabbi's Monday evening ladies class on "The Laws and Beauty of Shabbos" takes place every week at 7:45 pm.
• To Sponsor a kiddush, Sunday morning breakfast and learning, or other shul event, please contact Mr. Ben Guterman @ bengut@optonline.net
YIEN in the Press
Update this content.
SUCCOS SCHEDULE 5780 / 2019
YOUNG ISRAEL OF EAST NORTHPORT PESACH 2019 / 5779
YIEN'S First Potatoe Harvest Sunday October 7th
Thank you To Mindy and Mark Badash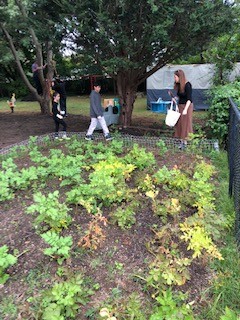 Fri, January 24 2020
27 Teves 5780
Today's Calendar
Shacharis

: 6:45a
Candle Lighting

: 4:43p
---
Friday Night
Shabbos Day
Shacharis

: 8:45a
Mincha

: 4:30p
Havdalah

: 5:52p
This week's Torah portion is

Parshas Vaera
Candle Lighting
Havdalah
Motzei Shabbos, Jan 25, 5:52p
Shabbos Mevarchim
View Calendar
Zmanim
Alos Hashachar
5:45a
Earliest Tallis
6:18a
Netz (Sunrise)
7:11a
Latest Shema
9:38a
Zman Tefillah
10:27a
Chatzos (Midday)
12:06p
Mincha Gedola
12:30p
Mincha Ketana
2:58p
Plag HaMincha
3:59p
Candle Lighting
4:43p
Shkiah (Sunset)
5:01p
Tzais Hakochavim
5:46p
More >>
Fri, January 24 2020 27 Teves 5780