The Young Israel Of East Northport is highly regarded as the most reliable synagogue in Suffolk County where a Minyan can consistently be found.
Join Us For Our Daily Minyan
Morning Minyan: Monday – Friday 6:45 am; Sunday 8:30 am
YOUNG ISRAEL OF EAST NORTHPORT PESACH 2019 / 5779
Young Israel of East Northport Weekly Newsletter
MESSAGE FROM RABBI LOEWY:
Parshas: Metzorah / HaGadol
This week's newsletter is sponsored Anonymously as a zechus for Shimon Mordechai Ben Henya Leah & Chana Yehudis bas Henya Leah. If you are interested in sponsoring a future newsletter, please see the Rabbi or a member of the Board.
A person that had leprosy is commanded to bring a sacrifice consisting of both the strong cedar tree as well as a simple bush. Rashi comments this is an important message to impart to the individual that due to their arrogance they got smitten with leprosy and they must work hard to lower themselves and be less haughty. Rabbi Zev Leff explains that haughtiness is a personal belief that I make myself great, whereas humility is realizing that G-d is the one who makes me great which ultimately comes with great responsibilities. Rabbi Menachem Weiss explained that leprosy shows the individual that you are not the one in control of your body, clothing, or house. There is a Master in this world that has bestowed you with all those special blessings. Hashem expects us to use His gifts properly helping other Jews as opposed to lowering them.
Have a Wonderful Shabbos
Announcements
• All men and women are invited to join Rabbi Loewy for his exciting Shabbos HaGadol drosha/lecture at 6:00 pm titled, "Shmura Matza: What? Why? When?" An analysis of what shmura matza is all about, its history, and how it impacts me.
• This week's kiddush is sponsored by: o Drs. Brian & Bonnie Gilman in honor of Ben's return home for pesach. o Mrs. Valerie Klueger commemorating Mr. Moshe Klueger's a"h liberation from the concentration camps. o Anonymously as a zechus for Shimon Mordechai Ben Henya Leah & Chana Yehudis bas Henya Leah
• Attention women! Please join Rabbi Loewy for the second part of his two part Pesach lecture series this Monday, April 15 at 7:45 pm: "Gems on the Hagadda"- Get some inspiration for the Pesach Seder.
• This Wednesday & Thursday night come get a delectable 3 course chametz dinner for the entire family for $5 a person! Dinner will be served between 5-6:30 PM in the shul. All are encouraged to join. Thank you to Mrs. Ellen Hynes for sponsoring the dinner. Please let her or the rabbi know if you intend to join.
• The Matzah & wine pickup will take place this Sunday, April 14th between 6:15 and 7:15 pm.
• MECHIRAS CHAMETZ (Sale of Chametz) Times with Rabbi Loewy: Sun 4/14- After Shachris & 6:15 – 7:15 pm, Wed 4/17 - 8:45 – 9:45 pm, Thurs 4/18- 7:45 – 8:30 am. (If you can't make any of these times, please contact the Rabbi.)
• The Rabbi will be making a siyum after the 6:45 Shachris on Taanis Bechorim (Friday, April 19th). All firstborn are invited to partake in this seudas mitzvah. Shabbos Times: • Mincha: 7:14 pm • Shacharis: 8:45 am • Latest Shma: 9:36 am • Rabbi's Shabbos HaGadol Drosha: 6:00 pm • Mincha: 7:00 pm • Shabbos ends: 8:21 pm • Weekly Times: Shacharis: Sunday– 8:30 am Monday-Friday- 6:45 am Mincha/ Maariv Sunday- 7:15 pm Maariv Monday-Thursday- 8:30 pm
• Attention Youth! The Plainview chapter of NCSY is inviting the East Northport chapter to join a multichapter shabbaton for Shabbos May 3-4. Please contact our amazing advisor Chloe Abramovich at 516-417-6783 if you are interested in joining as soon as possible.
• YIEN has officially launched our new Yartzheit reminder program. If you would like to add a name to be sent a reminder for, or know anyone who would be interested in receiving a reminder, please contact Mindy@healthygifts.com or Suzyim6@yahoo.com.
Upcoming Shul Events
• Sunday Morning Breakfast and Learning will take place this week with Rabbi Loewy at 9:20 am. • Rabbi Loewy will continue his weekly Monday Evening Ladies class on "Shearim B'Tefilla this week at 7:45.
• To Sponsor a kiddush, Sunday morning breakfast and learning, or other shul event, please contact Mr. Ben Guterman @ bengut@optonline.net
YIEN in the Press
Update this content.
YIEN'S First Potatoe Harvest Sunday October 7th
Thank you To Mindy and Mark Badash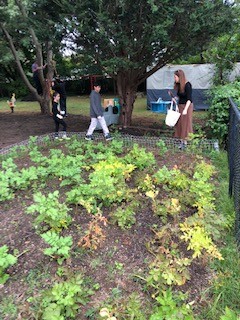 Sun, April 21 2019
16 Nisan 5779
Today's Sefirah Count Is 1
Today's Calendar
Mincha/Maariv

: 7:15p
Havdalah

: 8:29p
---
Friday Night
Mincha/Maariv

: 7:20p
Candle Lighting

: 7:26p
Shabbos Day
Mincha/Maariv

: 7:20p
Havdalah

: 8:35p
Candle Lighting
Havdalah
Pesach
View Calendar
Zmanim
Alos Hashachar
4:37a
Earliest Tallis
5:13a
Netz (Sunrise)
6:06a
Latest Shema
9:29a
Zman Tefillah
10:37a
Chatzos (Midday)
12:52p
Mincha Gedola
1:26p
Mincha Ketana
4:50p
Plag HaMincha
6:14p
Shkiah (Sunset)
7:39p
Havdalah
8:29p
Tzais Hakochavim
8:24p
More >>
Sun, April 21 2019 16 Nisan 5779