The Young Israel Of East Northport is highly regarded as the most reliable synagogue in Suffolk County where a Minyan can consistently be found.
Join Us For Our Daily Minyan
Morning Minyan: Monday – Friday 6:45 am; Sunday 8:30 am
Young Israel of East Northport Weekly Newsletter
MESSAGE FROM RABBI LOEWY:
Parshas: Pekudei
There are several explanations given why the word "mishkan" is repeated in the first verse of this week's parsha. The verse states "these are the reckonings of the Tabernacle, the tabernacle of testimony…". Rashi explains it is a reference to the two Tabernacle's that were taken from the Jewish people as a collateral for their sins. The Sefer Peninim Al HaTorah suggests an alternate explanation. The "Tabernacle of testimony" is a reference to the tabernacle that stood in Jerusalem and the second one is a reference to each and every Jewish home that should be constructed in such a way mirroring the Tabernacle in Jerusalem. Our table's must be treated like the altar and we must conduct ourselves in a manner befitting of the precious Torah resting in our homes. We must do whatever we can to infuse our homes with holiness and spirituality and may we merit returning to our Tabernacle in Jerusalem speedily in our days.
Have a Wonderful Shabbos
Announcements
• Please see the attached Purim Schedule for all pertinent times and information.
• EXCITING NCSY UPDATE!!! There will be several NCSY advisors joining us for the community purim seuda. They will be staying through Shabbos and we will be having another fun and uplifting shabbaton! Please RSVP to Rabbi Loewy if you plan to attend the shabbaton. Sponsorships are available for the shabbaton.
• Reminder: This week we read Parshas Zachor which is a biblical commandment to hear. All men and women should make an extra effort to make it to shul in time for the Torah reading. There will be an additional reading immediately following davening for all those who can not make the first one due to extenuating circumstances.
• If you have not yet sent in matanos l'evyonin, money for the needy, through our Purim campaign, please make sure to submit it to Rabbi Loewy as soon as possible.
• LAST CALL! Anyone who would like to participate in the shul mishloach manos and has not yet done so, please respond by Sunday latest. Shabbos Times:  Mincha: 6:44 pm  Shacharis: 8:45 am  Latest Shma: 10:02 am  Rabbi's Shiur: 6:00 pm  Mincha: 6:30 pm  Shabbos ends: 7:50 pm • Weekly Times: Shacharis: Sunday– 8:30 am Monday-Friday- 6:45 am Mincha/ Maariv Sunday- 6:45 pm Maariv Monday-Tuesday- 8:30 pm Wed & Thurs (Purim)- See Special schedule
Upcoming Shul Events
• Please join us for our annual YIEN Purim Seuda on Thursday, March 21st at 6:00 pm for an evening of festivities, games, raffles & l'chaim's! Make sure to bring a great costume to wow the judges! Bring your friends and families! If you have not yet done so, please RSVP to elishevaloewy76@gmail.com as soon as possible.
• NEW FOR THIS PURIM! Delicious break fast, music, and festivities immediately following megillah reading, Wed evening, March 20th .
• Sponsorships for all purim events are available. If you are interested in sponsoring, please contact Adam Bloom.
• Sunday Morning Breakfast and Learning will take place this week with Rabbi Loewy at 9:20 am. • Rabbi Loewy will continue his weekly Monday Evening Ladies class on "Shearim B'Tefilla this week at 7:45.
• To Sponsor a kiddush, Sunday morning breakfast and learning, or other shul event, please contact Mr. Ben Guterman @ bengut@optonline.net
YIEN in the Press
Update this content.
YIEN'S First Potatoe Harvest Sunday October 7th
Thank you To Mindy and Mark Badash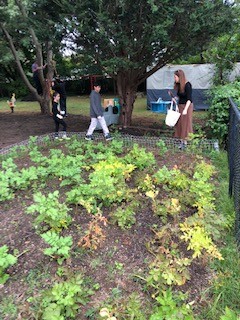 Tue, March 26 2019
19 Adar II 5779
Today's Calendar
Shacharis

: 6:45a
Maariv

: 8:30p
---
Friday Night
Candle Lighting

: 6:57p
Mincha

: 7:15p
Shabbos Day
Shacharis

: 8:45a
Mincha

: 6:45p
Havdalah

: 8:06p
Parshas Shmini
Candle Lighting
Havdalah
Motzei Shabbos, Mar 30, 8:06p
Shabbos Mevarchim & Parshas Parah
View Calendar
Zmanim
Alos Hashachar
5:25a
Earliest Tallis
5:57a
Netz (Sunrise)
6:47a
Latest Shema
9:53a
Zman Tefillah
10:55a
Chatzos (Midday)
12:59p
Mincha Gedola
1:30p
Mincha Ketana
4:36p
Plag HaMincha
5:54p
Shkiah (Sunset)
7:12p
Tzais Hakochavim
7:57p
More >>
Tue, March 26 2019 19 Adar II 5779