The Young Israel Of East Northport is highly regarded as the most reliable synagogue in Suffolk County where a Minyan can consistently be found.
Join Us For Our Daily Minyan
Morning Minyan: Monday – Friday 6:45 am; Sunday 8:30 am
Young Israel of East Northport Weekly Newsletter
MESSAGE FROM RABBI LOEWY:
Parshas: NASSO
This week's newsletter is sponsored by Drs. Brian and Bonnie Gilman in honor of Ben's homecoming from Israel. If you would like to sponsor a future newsletter, please contact Rabbi Loewy or a Board member
Parshas Nasso is the longest parsha in the Torah with a grand total of 176 verses. If we take a look at the last three aliyos, it gets quite repetitive with the Torah saying over and over again the gifts the priests brought at the inauguration of the Tabernacle. Each one mirrored his fellow priest and brought basically the same gift. We are well aware that there is not a single extra word or letter in the Torah so why did the Torah feel a need to delineate each one's gifts. It would have sufficed to simply say all the priests brought the following gift and we could have conserved over 50 verses in the Torah. I heard from my friend Rabbi Menachem Weiss a beautiful idea. Our Parsha is coming to teach us a very pivotal lesson. We should not think for a moment that we are one of a million Jews living in the world and we don't matter much. Each individual Jew is so precious to G-d and is like an "only child" to Hashem. G-d wanted to make sure that each priest had their time to shine and not just combine all of them into one. Each one of our prayers and mitzvos mean so much to G-d and He treasures all of them
Have a Wonderful Shabbos
Announcements
This week's kiddush is sponsored by Drs. Brian & Bonnie Gilman in honor of Ben's return home from a successful year in Yeshiva in Israel.

Thank you to all of those who helped make Shavuos in our shul so inspiring and uplifting! The Shul was "on fire" Shavuos night with so many people learning and preparing to receive the Torah. A special thanks to the following families for sponsoring the many events over Shavuos:

Rabbi & Rebbetzin Chaim Bausk in memory of Rebbetzin Bausk's mother, Malka Fruma bas Reb Chaim HaLevi.

Rabbi & Rebbetzin Yosef Loewy in honor of the special members of our shul and as a zechus for a refuah shleima for Mr. Ken Leibowitz.

Mrs. Valerie Klueger for sponsoring the delicious cheese cake in honor of meeting her husband Mr. Moshe Klueger on Shavuos.

Mr. & Mrs. Mark & Mindy Badash in memory of their fathers, Jack Badash and Murray Korenberg and in honor of the one-year anniversary of Rabbi & Rebebtzin Loewy coming to East Northport.

Mrs. Ellen Hynes

Mrs. Esther Drach

Mr. & Mrs. Ben & Shulamith Guterman

Drs. Brian & Bonnie Gilman

Mr. & Dr. Coby & Ann Haddad

Mrs. Barbara Feinstein

Mr. & Mrs. Adam & Suzy Bloom for providing flowers to decorate the shul in honor of Shavuos.

Anonymous
Upcoming Shul Events
Sunday morning Breakfast and Learning with Rabbi Loewy this week at 9:20 AM.

NEXT SUNDAY!

Please join us NEXT Sunday, June 23rd for a Pre-summer sisterhood brunch with an interactive fruit carving presentation with Esther Zafrani of Glorious Creations Desserts. Each woman will create 3 of her own beautiful and delicious fruit creations! $25 admissions per person. PLEASE RSVP to

elishevaloewy76@gmail.com

by Tuesday, June 18th. If you are interested in sponsoring the event, please contact the Rebbetzin.
Please join us for a July 4th shul wide SUMMER BBQ on Thursday, July 4th with delicious food and entertainment! Fantastic surprises for all ages!

MARK YOUR CALENDARS!!

Back by popular demand!!! The Traveling Chassidim will be returning to East Northport this Shabbos Nachamu, August 17th!!! Please join for an inspiring and uplifting Shabbos! Many more details to follow!

The Rabbi's Monday evening ladies class will not take place this week due to the LITN Dinner.

To Sponsor a kiddush, Sunday morning breakfast and learning, or other shul event, please contact Mr. Ben Guterman @

bengut@optonline.net
YIEN in the Press
Update this content.
YOUNG ISRAEL OF EAST NORTHPORT PESACH 2019 / 5779
YIEN'S First Potatoe Harvest Sunday October 7th
Thank you To Mindy and Mark Badash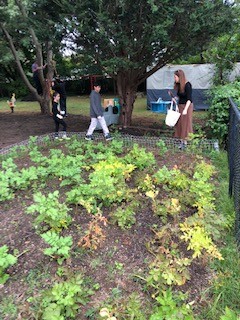 Wed, June 19 2019
16 Sivan 5779
Today's Calendar
Shacharis

: 6:45a
Maariv

: 8:30p
---
Friday Night
Mincha

: 7:15p
Candle Lighting

: 8:10p
Shabbos Day
Shacharis

: 8:45a
Mincha

: 8:00p
Havdalah

: 9:19p
Parshas Beha'aloscha
Candle Lighting
Havdalah
Motzei Shabbos, Jun 22, 9:19p
Shabbos Mevarchim
View Calendar
Zmanim
Alos Hashachar
3:32a
Earliest Tallis
4:18a
Netz (Sunrise)
5:21a
Latest Shema
9:07a
Zman Tefillah
10:23a
Chatzos (Midday)
12:55p
Mincha Gedola
1:32p
Mincha Ketana
5:19p
Plag HaMincha
6:53p
Shkiah (Sunset)
8:28p
Tzais Hakochavim
9:13p
More >>
Wed, June 19 2019 16 Sivan 5779