The Young Israel Of East Northport is highly regarded as the most reliable synagogue in Suffolk County where a Minyan can consistently be found.
Join Us For Our Daily Minyan
Morning Minyan: Monday – Friday 6:45 am; Sunday 8:30 am
Young Israel of East Northport Weekly Newsletter
MESSAGE FROM RABBI LOEWY:
Parshas: Ki Sisa
After the unfortunate sin of the golden calf, G-d said to Moshe "I have seen this people, and behold it is a stiff- necked people". In this verse, it seems as if being stiff necked is an attribute which should be avoided and not one G-d is pleased with. If we think about our past history, this attribute has assisted our nation in remaining firm and steadfast in our ways and not becoming tempted by the ways of the Gentiles. What exactly did not please G-d with the nation's stiff - neck approach? Rav Moshe Feinstein zt"l explains that G-d does not want us to do mitzvos with a stiff - neck, stubborn attitude. Mitzvos must be done with happiness, joy, and enthusiasm. The only way our beautiful tradition will be passed down to the next generation is if our children and grandchildren see us doing mitzvos with a smile and with intense joy. If they see our attitude towards mitzvos is that it's a pain and a burden they will not want to carry on the tradition. This is what worried G-d with having such an attitude. If our children see that going to shul and praying is a burden and hopefully avoidable unless the rabbi calls me to be the tenth where will they learn the beauty and joy of prayer? We must be careful to carry out all the mitzvos with a smile demonstrating how beautiful this tradition is to our children. In this merit, Hashem will bless us with much nachas from all our families!
Have a Wonderful Shabbos
Announcements
This week's newsletter is sponsored by Mr. & Mrs. Adam and Suzy Bloom in honor of Mrs. Im's, Suzy's mother's, birthday . If you are interested in sponsoring a future newsletter, please contact the Rabbi or a member of the board
• Sisterhood mishloach manos information has been sent out! So far there has been an extremely enthusiastic response! If you have not yet responded, please do so as soon as possible.
• Invitations for the YIEN journal have been sent out! Please support the shul in honoring our past, present and future! If you are interested in volunteering to help make the dinner a success, please contact the Dinner Chairman at YIEN2019Dinner@gmail.com.
• Attention Youth & women! Please join us on Sunday March 10th for hamentashen and dessert baking for the purim seuda at YIEN. (Community service & chessed hours are given) Please RSVP to elishevaloewy76@gmail.com if you are interested in joining.
Upcoming Shul Events
• MARK YOUR CALENDARS! Hachnosas Sefer Torah Celebration at YIEN welcoming a brand new Torah donated by Mrs. Celia Rapp (Rabbi and Rebbetzin's Grandmother) will take place on Sunday, May 5th. More details to follow.
• Please join us for our annual YIEN Purim Seuda on Thursday, March 21st for an evening of festivities, fun & l'chaim's! Make sure to bring a great costume to wow the judges! Bring your friends and families! See attached flyer for details.
• Attention youth & women! Please join us on Sunday, March 10th at 11:00 am to bake hamentaschen & other delicacies for the shul purim seuda.
• Sunday Morning Breakfast and Learning will take place this week with Rabbi Loewy at 9:20 am. Shabbos Times:
• Please join us Sunday March 31st for the YIEN Journal Dinner as we celebrate our past, * Present & future. Celebrating:
* The inauguration of Rabbi & Rebbetzin Loewy,
* Presenting Mr. & Mrs. Ken & Linda Liebowitz the Chessed Award,
* Installing the new YIEN Board,
* Paying a tribute of gratitude to Rabbi & Rebbetzin Bausk.
• Rabbi Loewy's Monday Evening Ladies class on "Shearim B'Tefilla" takes place every Monday evening at 7:45 pm.
* To Sponsor a kiddush, Sunday morning breakfast and learning, or other shul event, please contact Mr. Ben Guterman @ bengut@optonline.net
YIEN in the Press
Update this content.
YIEN'S First Potatoe Harvest Sunday October 7th
Thank you To Mindy and Mark Badash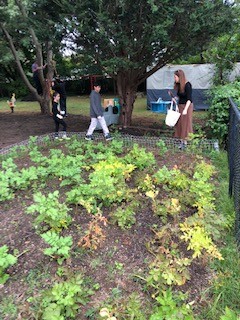 Sat, February 23 2019
18 Adar I 5779
Today's Calendar
Shacharis

: 8:45a
Mincha

: 5:05p
Havdalah

: 6:27p
---
Friday Night
Shabbos Day
Shacharis

: 8:45a
Mincha

: 5:15p
Havdalah

: 6:35p
Parshas Ki Sisa
Candle Lighting
Havdalah
Motzei Shabbos, Feb 23, 6:27p
Shabbos Mevarchim & Parshas Shekalim
View Calendar
Zmanim
Alos Hashachar
5:15a
Earliest Tallis
5:47a
Netz (Sunrise)
6:37a
Latest Shema
9:21a
Zman Tefillah
10:17a
Chatzos (Midday)
12:07p
Mincha Gedola
12:35p
Mincha Ketana
3:20p
Plag HaMincha
4:28p
Shkiah (Sunset)
5:37p
Havdalah
6:27p
Tzais Hakochavim
6:22p
More >>
Sat, February 23 2019 18 Adar I 5779