The Young Israel Of East Northport is highly regarded as the most reliable synagogue in Suffolk County where a Minyan can consistently be found.
Join Us For Our Daily Minyan
Morning Minyan: Monday – Friday 6:45 am; Sunday 8:30 am
Young Israel of East Northport Weekly Newsletter
MESSAGE FROM RABBI LOEWY:
Parshas: Chukas
Parshas Chukas opens with the laws of the red heifer, the quintessential decree without any stated reason. The Sefer HaChinuch who provides a reason and background for every commandment says he will not even try to explain the red heifer for if the wise King Solomon could not explain it who can? Rav Yaakov Kamenetsky zt"l says it is important for the red heifer to remain without any reason to teach us a lesson about our approach to the mitzvos. Our knee-jerk reaction when learning about a mitzvah should be "I want to do it because Hashem commanded me to do so". The commandment does not need to make sense or seem logical to my intellect in order for me to do it. The only thing that should matter is G-d wants me to do this. This is why the verse states when introducing the laws of the red heifer "zos chukas hatorah" this is the "decree of the Torah" as opposed to the "decree of purity" because the whole Torah must be kept with the attitude and mindset of the red heifer that we observe G-d's word regardless of whether we understand the mitzvah or not.
Have a Wonderful Shabbos!
Announcements
Kiddush this week is sponsored by Mr. Herman Gancz in memory of his wife Hinda Bava Bas Rivka A"H and all his other family members. Kiddush is also sponsored by Mrs. Valerie Klueger in memory of Natalie Berman, Nechama bas Meir A"H. May all of their neshamos have an aliyah.

Shalosh Seudos is sponsored by Mr. Herman Gancz.

There will be a ladies shalosh seudos at the home of Rabbi & Rebbetzin Loewy this week at 7:55 PM. All are encouraged to join.
Plans are underway for the upcoming Traveling Chassidim Shabbaton! If you are interested on being on planning committee, please contact elishevaloewy76@gmail.com
Upcoming Shul Events
Sunday morning Breakfast and Learning with Rabbi Loewy this week at 9:20 AM.

There will be a sisterhood planning meeting for the upcoming year on Sunday morning, July 28th at 11:00 am. It is crucial that all women attend so we can have a successful year ahead. Light refreshments and hot coffee will be served.

MARK YOUR CALENDARS!!

Back by popular demand!!! The Traveling Chassidim will be returning to East Northport this Shabbos Nachamu, August 17th for an inspiring and uplifting Shabbos. If you are interested in hosting guests for sleeping or sponsoring the Shabbos, please contact elishevaloewy76@gmail.com

.

The Rabbi's Monday evening ladies class on Shearim B'tefilla takes place every week at 7:45 pm.

To Sponsor a kiddush, Sunday morning breakfast and learning, or other shul event, please contact Mr. Ben Guterman @

bengut@optonline.net
YIEN in the Press
Update this content.
YOUNG ISRAEL OF EAST NORTHPORT PESACH 2019 / 5779
YIEN'S First Potatoe Harvest Sunday October 7th
Thank you To Mindy and Mark Badash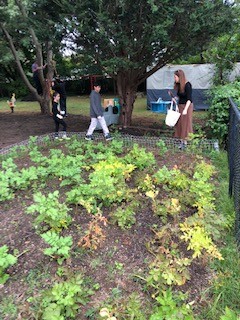 Wed, July 17 2019
14 Tammuz 5779
Today's Calendar
Shacharis

: 6:45a
Maariv

: 8:30p
---
Friday Night
Mincha

: 7:15p
Candle Lighting

: 8:03p
Shabbos Day
Shacharis

: 8:45a
Mincha

: 7:50p
Havdalah

: 9:10p
Parshas Balak
Candle Lighting
Havdalah
Motzei Shabbos, Jul 20, 9:10p
Fast of Tammuz
View Calendar
Zmanim
Alos Hashachar
3:52a
Earliest Tallis
4:36a
Netz (Sunrise)
5:36a
Latest Shema
9:17a
Zman Tefillah
10:31a
Chatzos (Midday)
12:59p
Mincha Gedola
1:36p
Mincha Ketana
5:18p
Plag HaMincha
6:50p
Shkiah (Sunset)
8:23p
Tzais Hakochavim
9:08p
More >>
Wed, July 17 2019 14 Tammuz 5779