COVID 19 IMPORTANT MESSAGE:
YIEN IS NOW OFFICIALLY OPEN

MORNING MINYAN 7:00AM

EVENING MINYAN 8:00PM
The Young Israel Of East Northport is highly regarded as the most reliable synagogue in Suffolk County where a Minyan can consistently be found.
Join Us For Our Daily Minyan
Morning Minyan: Monday – Friday 7:00 am; Sunday 8:30 am
eVENING SERVICES 8:00 PM
GENERAL DONATIONS OR PAY YOUR DUES
Young Israel of East Northport Weekly Newsletter
MESSAGE FROM RABBI CHINSKEY:
Parshas: NOACH
There are many things in the world that we think are simple but are truly complex.
Noach was a righteous man; he was blameless in his generations; Noah walked with G-d" In this weeks Parsha we meet Noach. The Passuk describes how Noach was the only righteous person who found grace in the eyes of G-d. The entire world was judged to be destroyed while Noach, because of his righteousness, was able to save himself and his entire family. However, the commentaries ask the following question on the Passuk that describes his uprightness. Why is it that when describing his righteousness does the verse use the plural form of generations? Shouldn't it say in his generation in the singular? Rashi provides two separate answers. His first answer is the plural use is praise for Noach. That if he was righteous in this wicked generation how much more righteous would he have been had he been in a different generation. Or it is used to disparage Noach. That only in this generation was he righteous, but had he been in the generation of Avarahm for example he would have just been average. Either way Rashi's answer then to the question is to look at Noach not only in the context of his own generation but all the generations that were to come in history.

The Noam Elimelech one of the great Chassidic Masters takes a different route. He writes that Noach's righteousness was very unique. He was the type of Tzaddik that no matter what generation he would have ended up in, he would have understood their issues, problems and struggles. Any group that Noach would have ended up with he would have led them as they needed. In this way Noach's righteousness extended to all generations as he was complete selfless and dedicated to the other.
Have a Wonderful Shabbos!
Shabbos Times:
 Candle Lighting: 5:42 pm
 Friday night Mincha: 5:45 pm
 Shacharis: 8:45 am  Latest Shma: am
 Rabbis Shiur: After Mincha
 Mincha: 5:35 pm
 Shabbos ends: 6:49 pm
Announcements
If you have not sent in your membership dues - please do.
Please don't forget about your Kol Nidre pledges.
Weekday Maariv Monday thru Thursday is now at 8 pm. Shacharit remains at 7 am.
Please continue to remember we are in a pandemic. Keep social distancing and wear a face covering while in Shul. If you feel feverish or think you have symptoms or came in contact with a positive diagnosed persons do not come to Shul.

THE ERUV IS DOWN and we are working on getting it back up but not in time for this Shabbos.
Be well, stay safe and have a wonderful Shabbos.
Upcoming Shul Events
To Sponsor a kiddush, Sunday morning breakfast and learning, or other shul event, please contact Mr. Ben Guterman @ bengut@optonline.net
YIEN in the Press
Update this content.
SUCCOS SCHEDULE 5780 / 2019
YOUNG ISRAEL OF EAST NORTHPORT PESACH 2019 / 5779
YIEN'S First Potatoe Harvest Sunday October 7th
Thank you To Mindy and Mark Badash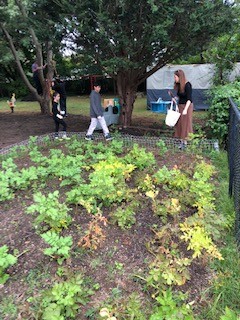 Tue, October 27 2020
9 Cheshvan 5781
Today's Calendar
Shacharis

: 6:45a
Maariv

: 8:00p
---
Friday Night
Shabbos Day
Shacharis

: 8:45a
Mincha

: 5:20p
Havdalah

: 6:40p
This week's Torah portion is

Parshas Lech Lecha
Candle Lighting
Havdalah
Motzei Shabbos, Oct 31, 6:40p
Shabbos Mevarchim
View Calendar
Zmanim
Alos Hashachar
5:57a
Earliest Tallis
6:28a
Netz (Sunrise)
7:19a
Latest Shema
9:57a
Zman Tefillah
10:51a
Chatzos (Midday)
12:37p
Mincha Gedola
1:03p
Mincha Ketana
3:42p
Plag HaMincha
4:48p
Shkiah (Sunset)
5:55p
Tzais Hakochavim
6:40p
More >>
Tue, October 27 2020 9 Cheshvan 5781