SUCCOS SCHEDULE 5780 / 2019
Young Israel of East Northport Weekly Newsletter
MESSAGE FROM RABBI LOEWY:
Parshas: Haazinu
"The Mighty One created you with forgetfulness, but you forgot the G-d who formed you" (32:18). G-d has given each of us certain abilities that can be used either for the good or for the negative. Hashem gave us the ability to forget which is an absolute necessity in life. If we didn't forget every trouble that came our way or every sly comment that somebody once mentioned to us it would be extremely difficult to live life properly. The same is true regarding our character traits. For example, anger and jealousy can be used for the positive and negative. It is up to us to make the right choices and use these attributes properly. The Torah is telling us how useful forgetfulness is, but it is also quite dangerous. May we all use our G-d given talents and traits in the correct way and may it strengthen our lives as servants of the Almighty!
Have a Wonderful Shabbos!
Shabbos Times:
 Friday night Mincha: 6:04 pm
 Shacharis: 8:45 am  Latest Shma: 9:50 am
 Rabbis Shiur: 5:20 pm
 Mincha: 5:50 pm
 Shabbos ends: 7:08 pm
Announcements
• This week's Kiddush is sponsored by Mrs. Valerie Klueger commemorating the birthday of her beloved husband Moshe A"H.
• Thank you to Adam Bloom, Mark Badash, Dr. Charles Famulare, Coby, and Mark Schnitzer who helped build the succah. We appreciate your hard work!
• BE A PART OF JEWISH HISTORY! On January 1, 2020, join thousands of Jews at Metlife Stadium as they celebrate the momentous occasion of the Siyum Hashas (Completion of the entire Talmud Bavli through Daf Yomi)! Rabbi Loewy has arranged group seating for our shul members. If you are interested in getting tickets, please email the Rabbi at rabbiloewy@gmail.com as soon as possible. Transportation will be provided.
• Reminder: The sisterhood is still selling all occasion cards for $10 each and a package of 4 for $36. This is a great way to support the shul and show a loved one you care. In addition, we are continuing to sell supermarket gift cards to benefit the shul. A percentage of each card purchased will be donated to the shul. To purchase cards or for more information, please contact Shulamith Guterman at (631)-543-8699.
Upcoming Shul Events
• Please join us for a gala Kiddush / Luncheon on Simchas Torah, Tuesday, October 22. If you are interested in sponsoring, please contact Rabbi Loewy.
• To Sponsor a kiddush, Sunday morning breakfast and learning, or other shul event, please contact Mr. Ben Guterman @ bengut@optonline.net
YIEN in the Press
Update this content.
YOUNG ISRAEL OF EAST NORTHPORT PESACH 2019 / 5779
The Young Israel Of East Northport is highly regarded as the most reliable synagogue in Suffolk County where a Minyan can consistently be found.
Join Us For Our Daily Minyan
Morning Minyan: Monday – Friday 6:45 am; Sunday 8:30 am
MAARIV SERVICES 8:30 PM
YIEN'S First Potatoe Harvest Sunday October 7th
Thank you To Mindy and Mark Badash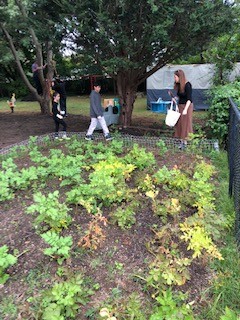 Wed, October 16 2019
17 Tishrei 5780
Today's Calendar
Shacharis

: 6:45a
Maariv

: 8:30p
---
Friday Night
Shabbos Day
Shacharis

: 8:45a
Mincha

: 5:35p
Havdalah

: 6:57p
Candle Lighting
Havdalah
Motzei Shabbos, Oct 19, 6:57p
Chol Hamoed Succos
View Calendar
Zmanim
Alos Hashachar
5:44a
Earliest Tallis
6:15a
Netz (Sunrise)
7:05a
Latest Shema
9:51a
Zman Tefillah
10:47a
Chatzos (Midday)
12:39p
Mincha Gedola
1:06p
Mincha Ketana
3:53p
Plag HaMincha
5:02p
Shkiah (Sunset)
6:12p
Tzais Hakochavim
6:57p
More >>
Wed, October 16 2019 17 Tishrei 5780