COVID 19 IMPORTANT MESSAGE:
YIEN IS NOW OFFICIALLY OPEN

MORNING MINYAN 7:00AM

EVENING MINYAN 8:00PM
The Young Israel Of East Northport is highly regarded as the most reliable synagogue in Suffolk County where a Minyan can consistently be found.
Join Us For Our Daily Minyan
Morning Minyan: Monday – Friday 7:00 am; Sunday 8:30 am
eVENING SERVICES 8:00 PM
Young Israel of East Northport Weekly Newsletter
MESSAGE FROM RABBI LOEWY:
Parshas: Teruma
The commentators find different symbolic lessons from the assorted vessels in the Tabernacle. The ark is a symbol for our holy Torah, the poles represent the supporters of Torah, and so on and so forth. Resting on the top of the ark was the keruvim (the child like figures). What did they symbolize? The Chasam Sofer explains in the name of his rebbe Rabbi Nosson Adler that the keruvim represent great Torah scholars. Why would we choose child like figures to represent scholars as opposed to grown men with long beards that give off a scholarly appearance? Rabbi Frand explains in the name of Rabbi Shmuel Rozovsky that a scholar must always possess the excitement and enthusiasm of a child when they approach learning. There is nothing like watching a first grader start Chumash or a fifth grader read their first Talmudic passage. The excitement they exude at that point in time is remarkable. This passion and freshness must remain even as the years go by and stick with us forever!
Have a Wonderful Shabbos!
Shabbos Times:
 Candle Lighting: 5:24 pm
 Friday night Mincha: 5:27 pm
 Shacharis: 8:45 am  Latest Shma: 9:17 am
 Rabbis Shiur: 4:45 pm
 Mincha: 5:15 pm
 Shabbos ends: 6:34 pm
Announcements
• Kiddush this week is sponsored by Drs. Charles and Adina Famulare commemorating the yahretzeit of Charles's mother A"H.
• THIS SUNDAY! Hamentashen baking in the shul for all kids starting at 1 pm. Get into the Purim spirit and join us for some fun (and maybe even a yummy taste)!
• PURIM IS AROUND THE CORNER! Did you RSVP for the annual Purim Seuda taking place on Tuesday, March 10th beginning at 6 pm? Lavish HOT buffet from Wing Wan, music, entertainment, and games for all ages! Please RSVP by this Wednesday, March 4th .
• If you did not contribute to the matanos l'evyonim (Purim gifts for the poor) through the shalach manos campaign, please feel free to give the Rabbi your share and the money will be distributed on Purim day.
• Reminder: The sisterhood is still selling all occasion cards for $10 each and a package of 4 for $36. This is a great way to support the shul and show a loved one you care. In addition, we are continuing to sell supermarket gift cards to benefit the shul. A percentage of each card purchased will be donated to the shul. To purchase cards or for more information, please contact Terri Schaffer at (631)-368-0871.
Upcoming Shul Events
• Sunday Morning Breakfast and Learning will take place with Rabbi Loewy this week at 9:20 am.

• The Rabbi's Monday evening ladies class on "The Laws and Beauty of Shabbos" takes place every week at 7:45 pm.
To Sponsor a kiddush, Sunday morning breakfast and learning, or other shul event, please contact Mr. Ben Guterman @ bengut@optonline.net
YIEN in the Press
Update this content.
SUCCOS SCHEDULE 5780 / 2019
YOUNG ISRAEL OF EAST NORTHPORT PESACH 2019 / 5779
YIEN'S First Potatoe Harvest Sunday October 7th
Thank you To Mindy and Mark Badash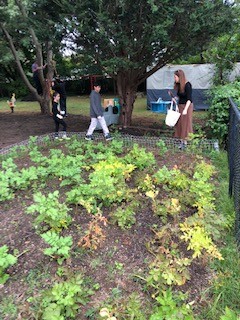 Sat, September 26 2020
8 Tishrei 5781
Today's Calendar
Shacharis

: 8:45a
Mincha

: 6:10p
Havdalah

: 7:32p
---
Friday Night
Shabbos Day
Shacharis

: 8:45a
Mincha

: 6:00p
Candle Lighting

: 7:13p
This week's Torah portion is

Parshas Ha'Azinu
Candle Lighting
Havdalah
Motzei Shabbos, Sep 26, 7:32p
Shabbos Shuva
View Calendar
Zmanim
Alos Hashachar
5:24a
Earliest Tallis
5:56a
Netz (Sunrise)
6:45a
Latest Shema
9:44a
Zman Tefillah
10:44a
Chatzos (Midday)
12:44p
Mincha Gedola
1:14p
Mincha Ketana
4:13p
Plag HaMincha
5:28p
Shkiah (Sunset)
6:42p
Havdalah
7:32p
Tzais Hakochavim
7:27p
More >>
Sat, September 26 2020 8 Tishrei 5781