COVID 19 IMPORTANT MESSAGE:
YIEN IS NOW OFFICIALLY OPEN

WEEKDAY MORNING MINYAN 7:00AM

WEEKDAY EVENING MINYAN 8:00PM

SUNDAY MORNING MINYAN 8:30AM

SUNDAY EVENING MINYAN 4:10PM

SHABBOS TIMES BELOW
The Young Israel Of East Northport is highly regarded as the most reliable synagogue in Suffolk County where a Minyan can consistently be found.
Join Us For Our Daily Minyan
Morning Minyan: Monday – Friday 7:00 am; Sunday 8:30 am
eVENING SERVICES 8:00 PM
GENERAL DONATIONS OR PAY YOUR DUES
Young Israel of East Northport Weekly Newsletter
MESSAGE FROM RABBI CHINSKEY:
Parshas: Toldos
"This is the story of Isaac, son of Abraham. Abraham begot Isaac."
Parshat Toldot is the Parsha completely dedicated to our forefather Yitzchak. Therefore the Torah opens this week "this is generations (stories) of Isaac son of Abraham. However the commentaries wonder about the second half of the Passuk: Why did we need to repeat that Abraham begot Isaac? Isn't that already known and obvious?
Rashi famously writes that this Passuk teaches us that Hashem performed a miracle for Avraham. There were cynics who said that Isaac was only born from Avimelech after Avimelech took Sarah for sometime. Therefore Hashem made it that Isaac looked identical to Abraham so no one would have any doubts as to who was Isaac's father.
The Chida (Rav Haim Yosef David Azulai, 1724-1806) notes that we learn a powerful lesson about how rumors are spread by cynics. Cynics have a special ability to spread rumors even though they tell the truth. After all, it is true that Avraham only had a son because of Avimelech. After Avimelech took Sarah his entire household was struck with a curse preventing them from having children. Only after Avraham Davened for him was Avimelech then able to have children again. It was in merit of that Teffilah that Avraham was able to have a child with Sarah. You see! The cynics aren't wrong Isaac was only born "from" Avimelech. This teaches us a powerful lesson regarding our speech just because we are speaking the truth it doesn't always mean we are saying the right thing.

We should be Zoche to always speak truthfully and properly!
Have a Wonderful Shabbos!
Shabbos Times:
 Candle Lighting: 4:12 pm
 Friday night Mincha: 4:10 pm
 Shacharis: 8:45 am  Latest Shma: am
 Rabbis Shiur: After Mincha
 Mincha: 4:05 pm
 Shabbos ends: 5:21 pm
Announcements
The Eruv is up and in good working Condition!

Ellen Hynes is continuing the Challah and Delicious Dessert Baking Fund Raising Project.

Please contact her to place an order at 516 429 4233. You have an opportunity to help yourself and the Shul as well.

Thank you LINDA KEPKE on the contribution for the recent Yartzeit of Hy Berenbaum.

Save the date: YIEN CHANUKAH PARTY. Dec 12, 2020.

Additional information coming soon.

Reminder: Rabbi Chinskey's Wed Zoom class at 7:15 pm.

(Try clicking on the link, or type it in.)
Please continue to remember we are in a pandemic. Keep social distancing and wear a face covering while in Shul. If you feel feverish or think you have symptoms or came in contact with a positive diagnosed persons do not come to Shul.

THE ERUV IS DOWN and we are working on getting it back up but not in time for this Shabbos.
Be well, stay safe and have a wonderful Shabbos.
Upcoming Shul Events
To Sponsor a kiddush, Sunday morning breakfast and learning, or other shul event, please contact Mr. Ben Guterman @ bengut@optonline.net
YIEN in the Press
Update this content.
SUCCOS SCHEDULE 5780 / 2019
YOUNG ISRAEL OF EAST NORTHPORT PESACH 2019 / 5779
YIEN'S First Potatoe Harvest Sunday October 7th
Thank you To Mindy and Mark Badash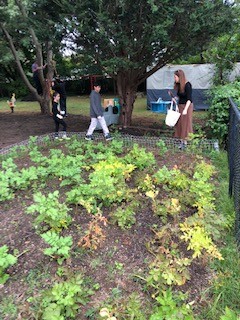 Thu, November 26 2020
10 Kislev 5781
Today's Calendar
Shacharis

: 6:45a
Maariv

: 8:00p
---
Friday Night
Shabbos Day
Shacharis

: 8:45a
Mincha

: 3:55p
Havdalah

: 5:17p
This week's Torah portion is

Parshas Vayetzei
Candle Lighting
Havdalah
Motzei Shabbos, Nov 28, 5:17p
Erev Chanukah
View Calendar
Zmanim
Alos Hashachar
5:27a
Earliest Tallis
6:00a
Netz (Sunrise)
6:54a
Latest Shema
9:17a
Zman Tefillah
10:05a
Chatzos (Midday)
11:41a
Mincha Gedola
12:05p
Mincha Ketana
2:28p
Plag HaMincha
3:28p
Shkiah (Sunset)
4:28p
Tzais Hakochavim
5:13p
More >>
Thu, November 26 2020 10 Kislev 5781