The Young Israel Of East Northport is highly regarded as the most reliable synagogue in Suffolk County where a Minyan can consistently be found.
COVID 19 IMPORTANT MESSAGE:
YIEN IS NOW OFFICIALLY
OPEN
Join Us For Our Daily Minyan
Morning Minyan: Monday – Friday 7:00 am
EVENING SERVICES 8:30 PM
Sunday MORNING 8:30 am
Sunday EVENING 8:30 PM
THE YOUNG ISRAEL OF EAST NORTHPORT 2022

PRE-SHAVUOS MATCHING DOLLARS FUNDRAISER
YOUR 1 DOLLAR = 2 DOLLARS FOR YIEN
Our 2022 MATCHING CAMPAIGN has begun. For a LIMITED TIME, several families in our shul have agreed to match EVERY dollar donated during this drive up to $32,500.
Our goal is to get your pledge to raise a minimum of $65,000 before Shavuot begins.
Please email your pledge to yienshare@gmail.com today so we know we can count on you.
EVERY DONATED DOLLAR IS DOUBLED!
But we only get the matching funds if we raise enough to utilize them!
Take advantage of this opportunity for a meaningful Mitzvah!
Please click this link to read our story and MAKE a donation TODAY.
YIEN 2022 MATCHING FUNDRAISER Payments can also be through:
● Cash or check (Saves fees for us) Please make check out to Young Israel OF East Northport Please mail your check to 7 Hooper St, East Northport, N.Y. 11731
● Zelle/Quick Pay to yienshare@gmail.com (Saves Fees for us)
● Credit Card via GoFundMe page (All donations and matching will be noted on the GoFundMe page regardless of payment method, but you can choose to be Anonymous or limit your identifying information).
If you are sending check or cash please email your pledge now to yienshare@gmail.com And we will include your donation on the GoFundMe page.
Charitable Donation receipts are available upon request.
THANK YOU FOR YOUR SUPPORT
Young Israel of East Northport Weekly Newsletter
MESSAGE FROM RABBI CHINSKEY:
Parshas: Korach
A righteous man will sprout like a date – יפרח כתמר ק צדי" "palm
As you can see above, the last letters of the quoted phrase spells the name קרח) Korach). It is seemingly peculiar as Korach is known as wicked character, so it is strange that according to this idea Korach is a righteous man. The Commentaries explain that there is a reason why is named is spelled by the end of the words: Korach, as is clear from the Pesukim and the Mishna in Pirkei Avot 5:17, was not arguing with Moshe with good intentions. Rather he seemed to be interested only in his own benefit and power. However, his fundamental argument that the entire nation is holy and therefore there is no need for a hierarchy of leadership amongst the Jewish people is an idea that will be true. Meaning: although in the present day there is a clear distinction between individuals and some people are holier and/or more suitable to lead in the end that will not be how the world will run. Rather, in the end, all individuals will show how they are a reflection of G-d's glory and therefore all equally holy
Have a Wonderful Shabbos!
Shabbos Times:
 Candle Lighting: 8:10 pm Earliest Lighting :6:55 pm
 Friday night Mincha: 7:15 pm
 Shacharis: 8:45 am  Latest Shma: 9:07 am
 Rabbis Shiur: After Mincha
 Mincha: 8:00 pm
 Shabbos ends: 9:20 pm
Announcements
• Thank you to the Bloom family for sponsoring an ice cream kiddush in honor of the Yahrzeit of Adam's mother, Claire Oriel Bloom (Clara Bas Gavriel A"H). Her legacy should be a blessing for the entire family.
• Please be aware of the following Halachot regarding eating meat after dairy (that isn't hard cheese):
1. After one eats or drinks dairy one doesn't have to wait before eating meat. It is permitted to eat meat as long as one has washed one's hands, ate something that cleans one's teeth such as bread or fruit, and drank some liquid.
2. If one used silverware, he doesn't have to wash one's hands but it is proper to do so since it is easy.
3. The halacha is that one doesn't need to separate between a meal of dairy and meat with a bracha achrona.
• End of Summer BBQ: Date and details TBA next week!
Reminder: Sponsorships are available for the weekly Newsletter or Classes given by the Rabbi!
Shout Out!!
• Mark and Mindy Badash give a "Shout Out" to Dr. Famulare for a great job on planning and executing movie night
We are pleased to inform you that Rabbi and Rebitzen Chinskey and family have officially moved into EAST NORTHPORT
Mazel Tov to Rabbi and Rebbetzin Chinskey
on the birth of a son.
We wish you all well, stay safe and have a wonderful Shabbos.
Rabbi's learning sessions: Sunday at 9:15am in the Shul and on Zoom.
Wednesday night at 7:15 pm on Zoom and if you prefer to come to Shul for the session, please let me know. This is the women's Monday class.
Zoom info:
https://us02web.zoom.us/j/6168808478
(Try clicking on the link, or type it in.)
--------------------------------------------------------------------------------------------------------
• This years Mishloach Manot fundraiser and Matanot L'evyonim drive have been a tremendous success. Thank you to entire community for donating to these tremendous funds.
• Thank you to Suzy Bloom, Mindy Badash, Bonnie Gilman, Ellen Hynes and Terri Schaeffer for all of their effort in this endeavor!
• Thank you to Mark Badash who continues to go above and beyond in his efforts for the Shul and who donated the beautiful bowls (which have already been Toveled) and candles that are included in the Mishloach Manot bags.
------------------------------------------------------------------------------------------------------------------------------------------
Ellen Hynes is continuing the Challah and Delicious Dessert Baking Fund Raising Project.
Please contact her to place an order at 516 429 4233. You have an opportunity to help yourself and the Shul as well.Order now for next Shabbos.
Anyone with a full or nearly full

Tzadaka

Can.....Please bring into Shul and place in the cabinet above the sink between the bath rooms and take an empty container to start the process over. Put your name on the can and we will be able to give you credit for the

endeavor

.
With the Governor of NY amending attendance at religious services in New York you now have the chance to come to Shul for services. Please wear a mask, practice social distancing and be part of our community. We want to make our Shul a business as usual environment and that means each and every one of us has a responsibility for the common good. Come, but remember safe practices will keep everyone safe. Note starting times of davening. Start on time and finish on time.
Please continue to remember we are in a pandemic. Keep social distancing and wear a face covering while in Shul. If you feel feverish or think you have symptoms or came in contact with a positive diagnosed persons do not come to Shul.
SHAVUOS 2021 SCHEDULE
PURIM 2021
Upcoming Shul Events
To Sponsor a kiddush, Sunday morning breakfast and learning, or other shul event, please contact Mr. Ben Guterman @ bengut@optonline.net
YOUNG ISRAEL OF EAST NORTHPORT PESACH 2019 / 5779
YIEN'S First Potatoe Harvest Sunday October 7th
Thank you To Mindy and Mark Badash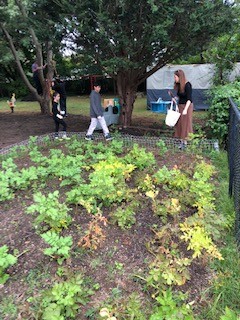 YIEN in the Press
Update this content.
Mon, July 4 2022
5 Tammuz 5782
Today's Calendar
Independence Day
Shacharis

: 6:45am
Maariv

: 8:00pm
---
Friday Night
Mincha

: 7:15pm
Candle Lighting

: 8:09pm
Shabbos Day
Shacharis

: 8:45am
Mincha

: 7:55pm
Havdalah

: 9:17pm
This week's Torah portion is

Parshas Chukas
Candle Lighting
Havdalah
Motzei Shabbos, Jul 9, 9:17pm
Fast of Tammuz
View Calendar
Zmanim
Alos Hashachar
3:39am
Earliest Tallis
4:25am
Netz (Sunrise)
5:27am
Latest Shema
9:12am
Zman Tefillah
10:27am
Chatzos (Midday)
12:58pm
Mincha Gedola
1:35pm
Mincha Ketana
5:20pm
Plag HaMincha
6:54pm
Shkiah (Sunset)
8:28pm
Tzais Hakochavim
9:13pm
More >>
Mon, July 4 2022 5 Tammuz 5782