The Young Israel Of East Northport is highly regarded as the most reliable synagogue in Suffolk County where a Minyan can consistently be found.
Join Us For Our Daily Minyan
Morning Minyan: Monday – Friday 6:45 am; Sunday 8:30 am
MAARIV SERVICES 8:30 PM
Young Israel of East Northport Weekly Newsletter
MESSAGE FROM RABBI LOEWY:
Parshas: Beshalach
The arrival of Amalek at this particular time was not coincidental. G-d sent Amalek because of the spiritual decline the Jewish people were undergoing at that time. They sunk to such a level that they questioned whether G-d is in our midst? The Medrash compares them to a young lad whose father is taking him around from place to place with a tremendous amount of love and compassion. At one point, he hears the child asking somebody "Did you see my father anywhere"? The father was of course upset by this and asks his son "don't you know where I am"? He puts his son down on the ground and all of the sudden a dog comes and bites him. The same is true with the Jewish people. Hashem performed countless miracles and wonders as we were leaving Egypt and throughout our travels in the wilderness. Did they have any right to question the presence of G-d? Hashem left them for Amalek to teach them a lesson. This episode with Amalek must always remind us about the danger and effects of questioning the One above. Perhaps the reason why we have a yearly mitzvah to remember what occurred with Amalek is so we can continuously etch into our minds the importance of always believing in Hashem and never questioning His awesome ways
Have a Wonderful Shabbos!
Shabbos Times:
 Candle Lighting: 4:59 pm
 Friday night Mincha: 5:02 pm
 Shacharis: 8:45 am  Latest Shma: 9:32 am
 Rabbis Shiur: 4:20 pm
 Mincha: 4:50 pm
 Shabbos ends: 6:09 pm
Announcements
• This week's kiddush with delicious Tu B'shvat delicacies is sponsored by Drs. Brian & Bonnie Gilman.
• Welcome to our NCSY advisors for our second Shabbaton of the season! We are so excited to have you back! All youth in 6th-12th grade are encouraged to join in all the events over Shabbos. If you have not yet RSVP'd, please do so immediately.
• THIS TUESDAY! The second chair yoga class will take place this Tuesday at 7:00 pm followed by delicious and nutritious goodies made by Mindy Badash. Please RSVP to Mindy if you will be attending.
• The annual sisterhood mishloach manos campaign is up and running! A letter was mailed out this past week with details. Please respond as soon as possible.
• Shopping online? Support YIEN by signing up to igive.com using the following link. https://www.iGive.com/YoungIsraelofEastNorthpt

• Reminder: The sisterhood is still selling all occasion cards for $10 each and a package of 4 for $36. This is a great way to support the shul and show a loved one you care. In addition, we are continuing to sell supermarket gift
cards to benefit the shul. A percentage of each card purchased will be donated to the shul. To purchase cards or for more information, please contact Terri Schaffer at (631)-368-0871.
Upcoming Shul Events
• Sunday Morning Breakfast and Learning will take place with Rabbi Loewy this week at 9:20 am.

• The Rabbi's Monday evening ladies class on "The Laws and Beauty of Shabbos" takes place every week at 7:45 pm.
To Sponsor a kiddush, Sunday morning breakfast and learning, or other shul event, please contact Mr. Ben Guterman @ bengut@optonline.net
YIEN in the Press
Update this content.
SUCCOS SCHEDULE 5780 / 2019
YOUNG ISRAEL OF EAST NORTHPORT PESACH 2019 / 5779
YIEN'S First Potatoe Harvest Sunday October 7th
Thank you To Mindy and Mark Badash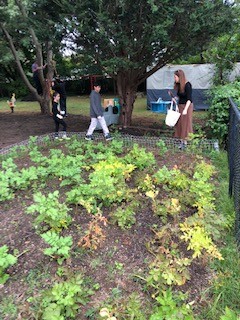 Tue, February 18 2020
23 Shevat 5780
Today's Calendar
Shacharis

: 6:45a
Maariv

: 8:30p
---
Friday Night
Shabbos Day
Shacharis

: 8:45a
Mincha

: 5:05p
Havdalah

: 6:26p
This week's Torah portion is

Parshas Mishpatim
Candle Lighting
Havdalah
Motzei Shabbos, Feb 22, 6:26p
Shabbos Mevarchim & Parshas Shekalim
View Calendar
Zmanim
Alos Hashachar
5:22a
Earliest Tallis
5:53a
Netz (Sunrise)
6:44a
Latest Shema
9:25a
Zman Tefillah
10:20a
Chatzos (Midday)
12:08p
Mincha Gedola
12:35p
Mincha Ketana
3:16p
Plag HaMincha
4:24p
Shkiah (Sunset)
5:31p
Tzais Hakochavim
6:16p
More >>
Tue, February 18 2020 23 Shevat 5780