The Young Israel Of East Northport is highly regarded as the most reliable synagogue in Suffolk County where a Minyan can consistently be found.
COVID 19 IMPORTANT MESSAGE:
YIEN IS NOW OFFICIALLY
OPEN
Join Us For Our Daily Minyan
Morning Minyan: Monday – Friday 7:00 am
EVENING SERVICES 8:00 PM
Sunday MORNING 8:15 am
Sunday EVENING 4:40 PM
Young Israel of East Northport Weekly Newsletter
MESSAGE FROM RABBI CHINSKEY:
Parshas: Yitro
"You shall not covet your neighbor's house: you shall not covet your neighbor's wife, or his male or female slave, or his ox or his donkey, or anything that is your neighbor's."
From this Passuk we learn the prohibition of being jealous of anything our friend owns. The commentaries struggle with the following question. They wonder, why is that the Passuk gives a long list of very specific items a person is not allowed to be jealous of, i.e. another's ox or donkey, only at the end to include everything. Why not just give the concluding phrase alone, "anything that is your neighbor's" and then we will know the law of not being jealous of our friends. I heard from my Rebbe Rav Mordechai Machlis, that perhaps the last phrase in the Passuk refers to the negative parts of another's life. In other words, when we look at our friend and see they have a better, car, house, job etc. and we want to get jealous, the Torah is teaching us that we need to realize that we do not truly understand what is really going on in the other person's life. Yes, maybe they have a nicer car, but they struggle at work, or maybe they have a better house, but their struggling with health ושלום חס !Hashem is the ultimate judge, and he gives to each person what they deserve and what he feels is necessary for them to have or struggle with. Ultimately, we need to have humility and not jealousy, when look upon our friend and the blessing they have been given.
Hashem should grant us only good eyes to see all the blessing he has bestowed upon each and everyone of us!
Have a Wonderful Shabbos!
Shabbos Times:
 Candle Lighting: 4:39 pm
 Friday night Mincha: 4:35 pm
 Shacharis: 8:45 am  Latest Shma: 9:39 am
 Rabbis Shiur: After Mincha
 Mincha: 4:30 pm
 Shabbos ends: 5:49 pm
Announcements
• Please be aware due to the current spike in Covid cases in our area we will be discontinuing Shalosh Seudos and Kiddush for the time being.
• Condolences to Mrs. Liebowitz and her entire family on the passing of her husband Kenneth Liebowitz A"H. Her and her entire family should find comfort amongst all the mourners of Zion and Yerushalim.
• Reminder: Sponsorships are available for the weekly Newsletter, Kiddush, or Classes given by the Rabbi!
Shout Out!!
Ben And Shulamith Guterman are sponsoring this section in honor of Mr. Maurice Mauner for his birthday this week! Happy Birthday!
We are pleased to inform you that Rabbi and Rebitzen Chinskey and family have officially moved into EAST NORTHPORT
Mazel Tov to Rabbi and Rebbetzin Chinskey
on the birth of a son.
We wish you all well, stay safe and have a wonderful Shabbos.
Rabbi's learning sessions: Sunday at 9:15am in the Shul and on Zoom.
Wednesday night at 7:15 pm on Zoom and if you prefer to come to Shul for the session, please let me know. This is the women's Monday class.
Zoom info:
https://us02web.zoom.us/j/6168808478
(Try clicking on the link, or type it in.)
--------------------------------------------------------------------------------------------------------
• This years Mishloach Manot fundraiser and Matanot L'evyonim drive have been a tremendous success. Thank you to entire community for donating to these tremendous funds.
• Thank you to Suzy Bloom, Mindy Badash, Bonnie Gilman, Ellen Hynes and Terri Schaeffer for all of their effort in this endeavor!
• Thank you to Mark Badash who continues to go above and beyond in his efforts for the Shul and who donated the beautiful bowls (which have already been Toveled) and candles that are included in the Mishloach Manot bags.
------------------------------------------------------------------------------------------------------------------------------------------
Ellen Hynes is continuing the Challah and Delicious Dessert Baking Fund Raising Project.
Please contact her to place an order at 516 429 4233. You have an opportunity to help yourself and the Shul as well.Order now for next Shabbos.
Anyone with a full or nearly full

Tzadaka

Can.....Please bring into Shul and place in the cabinet above the sink between the bath rooms and take an empty container to start the process over. Put your name on the can and we will be able to give you credit for the

endeavor

.
With the Governor of NY amending attendance at religious services in New York you now have the chance to come to Shul for services. Please wear a mask, practice social distancing and be part of our community. We want to make our Shul a business as usual environment and that means each and every one of us has a responsibility for the common good. Come, but remember safe practices will keep everyone safe. Note starting times of davening. Start on time and finish on time.
Please continue to remember we are in a pandemic. Keep social distancing and wear a face covering while in Shul. If you feel feverish or think you have symptoms or came in contact with a positive diagnosed persons do not come to Shul.
SHAVUOS 2021 SCHEDULE
PURIM 2021
Upcoming Shul Events
To Sponsor a kiddush, Sunday morning breakfast and learning, or other shul event, please contact Mr. Ben Guterman @ bengut@optonline.net
YOUNG ISRAEL OF EAST NORTHPORT PESACH 2019 / 5779
YIEN'S First Potatoe Harvest Sunday October 7th
Thank you To Mindy and Mark Badash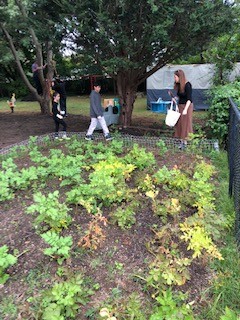 YIEN in the Press
Update this content.
Mon, January 24 2022
22 Shevat 5782
Today's Calendar
Shacharis

: 6:45am
Maariv

: 8:00pm
---
Friday Night
Shabbos Day
Shacharis

: 8:45am
Mincha

: 4:35pm
Havdalah

: 5:57pm
This week's Torah portion is

Parshas Mishpatim
Candle Lighting
Havdalah
Motzei Shabbos, Jan 29, 5:57pm
Shabbos Mevarchim
View Calendar
Zmanim
Alos Hashachar
5:45am
Earliest Tallis
6:18am
Netz (Sunrise)
7:11am
Latest Shema
9:38am
Zman Tefillah
10:27am
Chatzos (Midday)
12:06pm
Mincha Gedola
12:30pm
Mincha Ketana
2:58pm
Plag HaMincha
3:59pm
Shkiah (Sunset)
5:01pm
Tzais Hakochavim
5:46pm
More >>
Mon, January 24 2022 22 Shevat 5782